Unwanted Ghost
Thulu & La Fi have inherited an old, furnished Victorian. What they weren't expecting was that the furnishings included a ghost. Usually the Thulukans are happy to take on supernatural clients for their detective agency. But there's something about Darla Redding that bothers La Fi – and with good reason. They discover that Darla has a much darker past than hinted at by her "normal" life. She's definitely not a ghost they want haunting them. So, if they want to be rid of their unwelcome house ghost, Thulu and La Fi need to solve her murder.
It's Complicated
It's Complicated (A Redcliffe Short Story) tells the tale of NHS nurse Sally Frost and her secret life as werewolf lieutenant to the local alpha.
Beyond the Hidden Sky
Laren Brightstar never thought Augustus Troy would target his family, vengeful or not. He was wrong. 1st volume of Star Trails Tetralogy
Heaven And Earth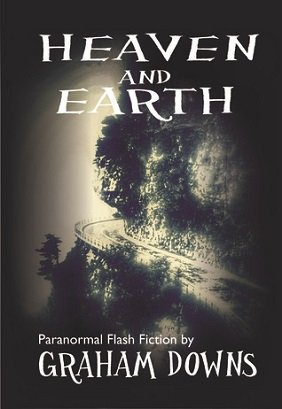 Demons, witches, extra-sensory perception, possessed animals, and a never-loving God.  There is much that exists, or is claimed to exist, in the world today, that we are yet to understand.
Hybrid
Lose yourself in a collection reminiscing on first love, regret, and passion. Each story approaches love from a different angle.
Angelic Business
She was a 17-year-old girl who had never been the centre of attention, but two guys, both claiming to be angels, tell her she is the key to the future of the universe.
Seeker
Ally Moran has always just known about things—things she shouldn't really be able to know. Suddenly when she starts having vivid visions about a former friend who is in desperate trouble, the adults in her life think she might hold the key to an ancient mystery.
CONTACT HERE FOR FREE EBOOK
It's A Marshmallow World
Once upon a time, Darla was given a mystical gift, along with an ominous message. Now, meeting Chris puts her head in a spin. Could it be that gift from long ago holds the key to their happiness? The Rock and Roll Fantasy Collection features standalone novels where the characters' love of music plays a pivotal role in both their lives and the plot.
CLICK LINK BELOW FOR FREE EBOOK
http://www.amazon.com/dp/B0192JX2YK/
Storm Crazy
Small town sheriff meets the local storm witch and wonders, Is this Mayberry or Middle Earth?  Book 1 in the Destiny Paramortals series
Kaleidoscope (The Vision Chronicles, Book 1)
Mike Lewis boldly narrates his fantastical story and confesses his secret: He sees horrifying visions of disturbing future events through a kaleidoscope each time he closes his eyes. He'd like to live a normal life, but someone wants to study his mystical ability and they'll do whatever it takes to further their strange, covert agenda.