Today, I am writing to share with you two resources that I hope you will find useful: the first one is a list of sites where authors can submit their books at no cost, whether they run a KCD or a FREE promo. The second one is my personal tasklist that I follow for all my promos. I have always been highly organized so making lists comes naturally to me. Other than the sense of achievement I get when I cross tasks out, it also helps even more to write things down these days, as my memory is not what it used to be!
A. THE LIST OF SITES
I have been promising my blog followers to share this list for a while now, but I am a perfectionist, and wanted to get it just right. Also, I kept coming across new lists here and there. It took me just over a year to create this one list, and although it's not significantly beneficial for KCD promos, it is very useful when you give out your book for FREE. I ran FREE promos for both my books last year, without paying a single dime for ads and still got thousands of downloads just by working this list. Get your copy of it right here. I wish you good luck with it!
In this list, you'll also find a bunch of Facebook pages and groups to submit your books to, including a Facebook group for Thunderclap campaigns! Join that if you have a Thunderclap campaign and you'll hit the magic number of 100 supporters easily.
B. THE TASKLIST
I divide this in three parts: Before, during, and after the promo:
BEFORE THE PROMO
Start working on the list of sites I gave you one month in advance.
For paid ads, give priority to Bookbub, Booksends and EreaderNewsToday, then book any others around those.
Email: office@askdavid.com of the site AskDavid.com and request an email with 10 links free of charge. These 10 links will grant you 10 free tweets to their thousands of followers.
Optional: Consider joining a cross-promotion group via Beezeebooks.com. Email Mike Smith at mike@beezeebooks.com and ask him to be registered for this. Very sparsely, he will send you a one-liner to post on Twitter and Facebook. Just copy paste. That's it. In return, when you have a free or KCD promo, just email Mike, and he'll get the people in your group to post for you too. It costs nothing and as I said, it won't take much of your time.
Ask a bunch of your author friends to blog about your promo or to tweet about it. It is thoughtful to send them the content ready (for the blog or the tweets). Always offer reciprocation or do something that's helpful to them. If you prefer to hire a company to organize your book tour, I recommend Book Partners in Crime Promotions.
If you have given your book to any readers and their review on Amazon is pending, ask them to download your book during a FREE promo. This way, when they post the review, it will show as 'verified purchase'.
If you have ample time on your hands, you can run a Thunderclap. After all, every little helps. Join this Facebook group to get 100 supporters in a couple of days. I warn you though, you'll have to dedicate a few hours supporting others first before you can also reap the benefits. If you're pressed for time, don't bother with Thunderclap. I'd do it for a new launch, but not sure if it's more of a time waster than a substantial help with promos.
Add a Goodreads event to inform people of the promo.
Prepare the text for the tweets and Facebook posts you'll be issuing during the promo. Use a scheduling service to schedule the tweets so that they go out every couple of hours (I choose a 3-hour interval). For the scheduling service, consider Socialoomph, Hootsuite or Pluggio. Choose about 10 different tweets and run them in a queue on a loop during your promo days. Use any of these hashtags depending on your type of promo: #free #freebie #freebook #freeEbook #freekindle #free4kindle #kindlepromo #sharethefree #99c #99cents #99centkindle. Also, use author-related hashtags that'll get you retweets. Examples: #ASMSG #IAN1 #IARTG #BYNR
DURING THE PROMO
Post about your promo on your blog. Share the link on the social media. Make this your pinned tweet too.
Go to your blog's or site's dashboard and change the header to add an image or a text informing your visitors of your promo. I use headers that I create on the site Canva. You can also use it to make Facebook & Twitter banners and a lot more. It is free, and very easy to use. Below you can see the blog header I created on Canva for my last KCD promo. I used the 'Blog Title' option on Canva to create it. I also pinned it on Twitter and Facebook.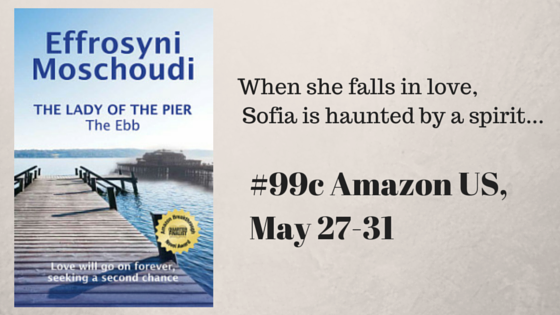 Start issuing tweets and Facebook posts about your promo 24/7. Or, if you don't want to schedule them, at least remember to issue a few manually throughout the day.
Submit to the sites on the list I gave you (some accept submissions once the promo is underway and not before). Also start submitting on the Facebook pages/groups you'll find on that list.
Keep track of the blog posts your author friends issue for you. Make sure to comment and share on the social media. Say thank you, including to any visitors or friends of theirs who comment or share.
Every night during your promo, around 11pm to midnight EST when things tend to peak, you need to check the Amazon rank for your book. Go to your book product page to find it. If you get to number 1 in any category which means your book will gain bestseller status, make sure to do a screen print at once. Then, use a basic program like Windows Paintbrush to paste it, then crop it and save it for your records. Examples: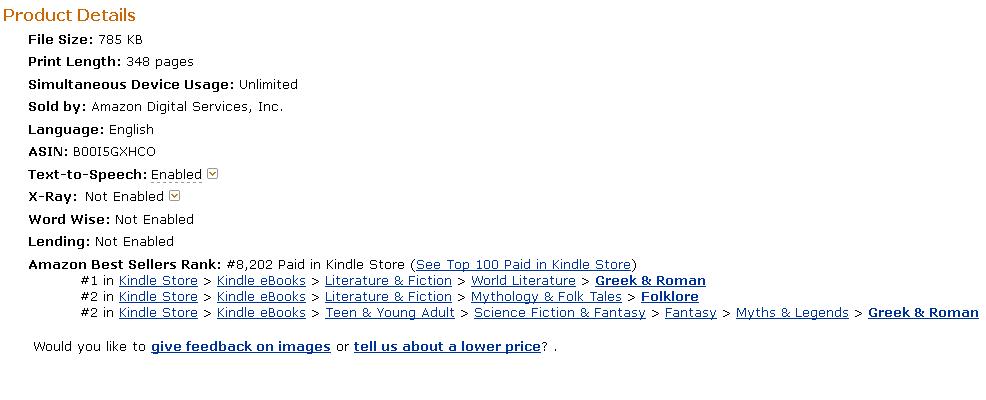 AFTER THE PROMO
Go to the queue of tweets you had set up, amend them all by taking out the hashtags and put in these: #amazonprime #kindleunlimited. Tweet those a couple of days after your promo ends. This is a way to take advantage of your book's temporary high rank. Now that it has good visibility, tweeting with these hashtags will get you borrows. Obviously, the more you will have advertized your book during promo and the more downloads you will have had, the more borrows and proper sales you'll be getting at this point. Tip: If you run your promo to finish at the exact end of a month, you'll get more borrows after. This is because many subscribers choose books to borrow in the very beginning of each calendar month.
Remove the header from your site/blog, pin something else on Twitter, change back your Facebook and Twitter headers if you had updated them also for the promo.
Blog about the results of your promo and share your insights. Pay it forward. It's good to share information. I've just done it for you, and it feels great!
I hope you'll find my resources and various tips useful! Go on, leave a comment and chip in with your own ideas, any tips, anything that you have found useful during promo. Let us all benefit from it!